I know many of you have been waiting to hear, so I want to let you know that my attorneys filed the complaint (case #2:14-cv-00627-EJF) in federal court last Friday, and today the papers were served.
In case you haven't heard about how I learned about the plagiarism, you can see my blog post here.
While our case is solid, it is proving to be very expensive, so please consider donating to the GoFundMe page. Please also share this with others. Thank you again for the kind comments and support!
Oh, an entire analysis of the plagiarized book is underway. Here is an example: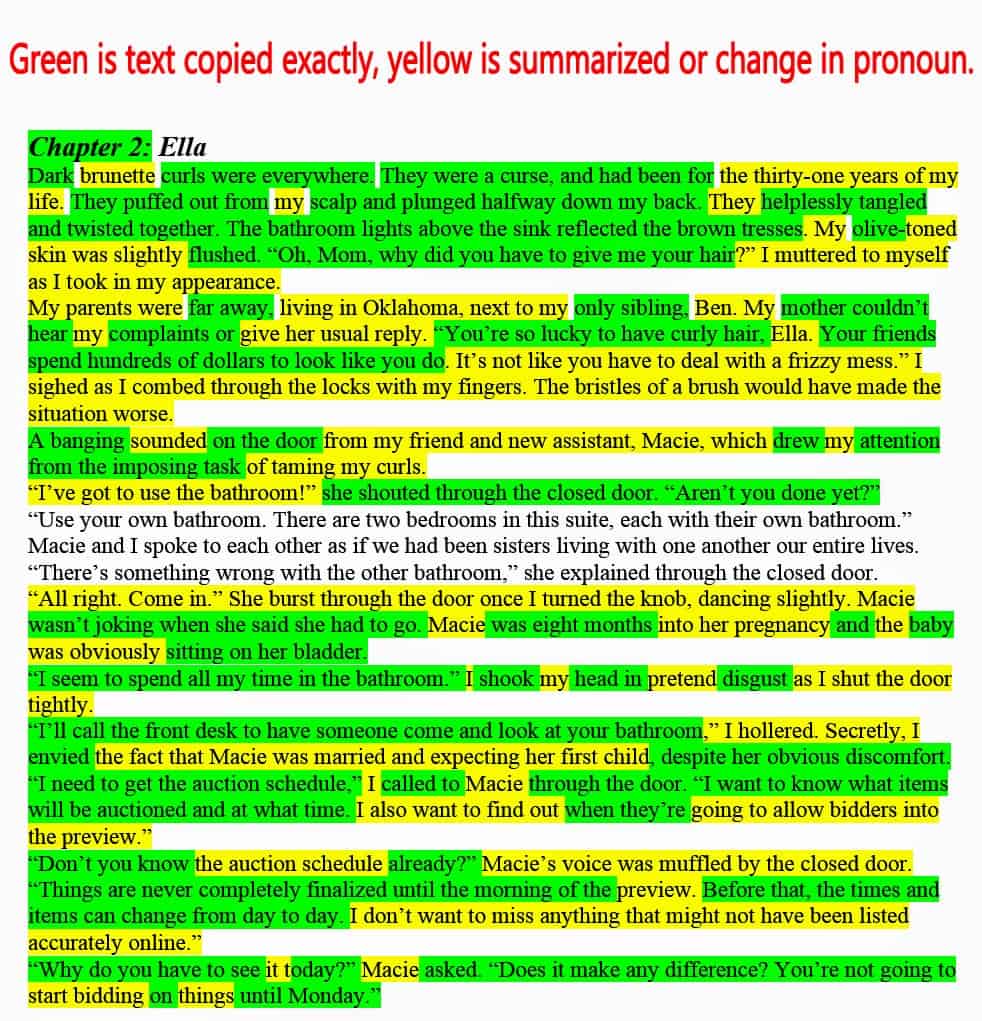 Copyright 2014 Rachel Ann Nunes
Reuse notice: you are free to print for personal use or non-commercial use with friends, share this post link anywhere, quote a short excerpt with attribution and a link to this site, but you may not use this post in its entirety on your own page. Thank you for caring about copyright.