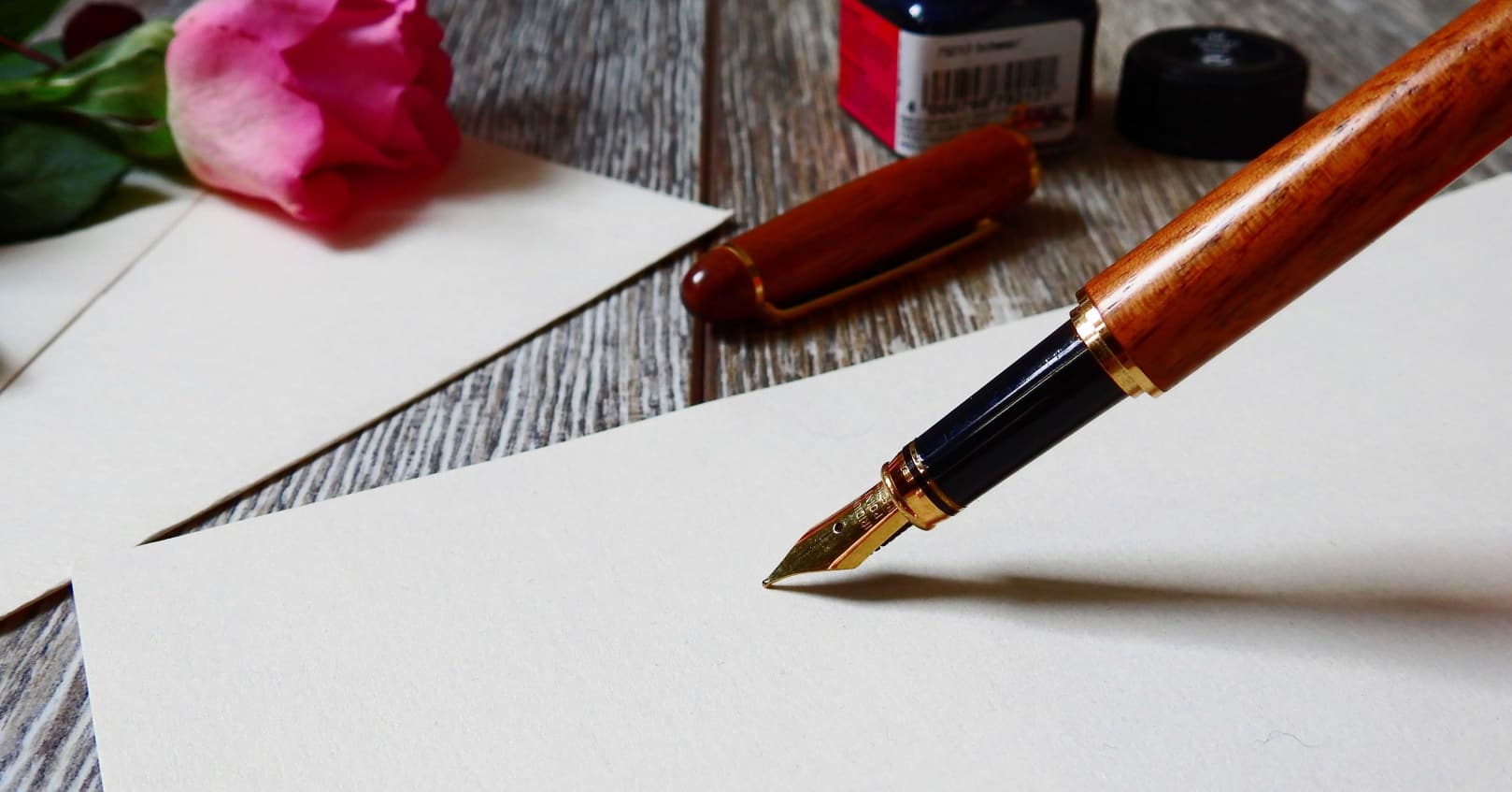 The apology letter ordered in the final judgment of the Nunes VS Rushton copyright infringement case was, I felt, the place that Rushton really had the chance to shine. She could have apologized to the bloggers, beta readers, posters on social media, and others she hurt and abused. Sadly, that didn't happen. When it came right down to it, she didn't even write the letter or contribute to it in any meaningful way. Because of this, I even debated posting it at all. But I have because my supporters deserve the whole story.
And to the bloggers, beta readers, social media posters, and many others who were hurt please know that I am sorry for what you went through. I appreciate that you stood up for what is right.
Several drafts
My attorney wrote the first draft of the apology letter, I added to it, adding in apologies for other people involved. But my attorney said we couldn't require an apology to anyone else because I was the only plaintiff in the case, and only Rushton could take the initiative to add in other apologies. So we had to pare it back to only talk about what she did to me.
When we got it back, nearly everything of value in the letter had been taken out except the middle paragraph that begins "Rachel owns a federally registered copyright." All mention of harassing me with the sock puppet accounts had been removed.
Even more telling, was the added implication that Rushton had only copied "parts" of my book.  It was obvious the apology was an attempt to negate or at least minimize the judge's ruling that Rushton had stolen my book.
I don't know why I was surprised. This is exactly the kind of thing her attorney, Brennan Moss, tried to do all throughout the case—hide the truth. Which is sad because if he'd agreed to a settlement three and a half years ago, it would have saved his guilty client an awful lot of money (most of which was paid to him, of course).
"Let's go to trial"
After seeing the revision, I told my attorney, we'd have to go to trial to determine willfulness after all, because she had stolen my ENTIRE BOOK and plot and was clearly not willing to admit it. I wasn't going to let that stand. No way. Not after nearly four years  of torture because of her plagiarism.
The final letter
Finally, this came back, which was most of what my attorney had included in the first place.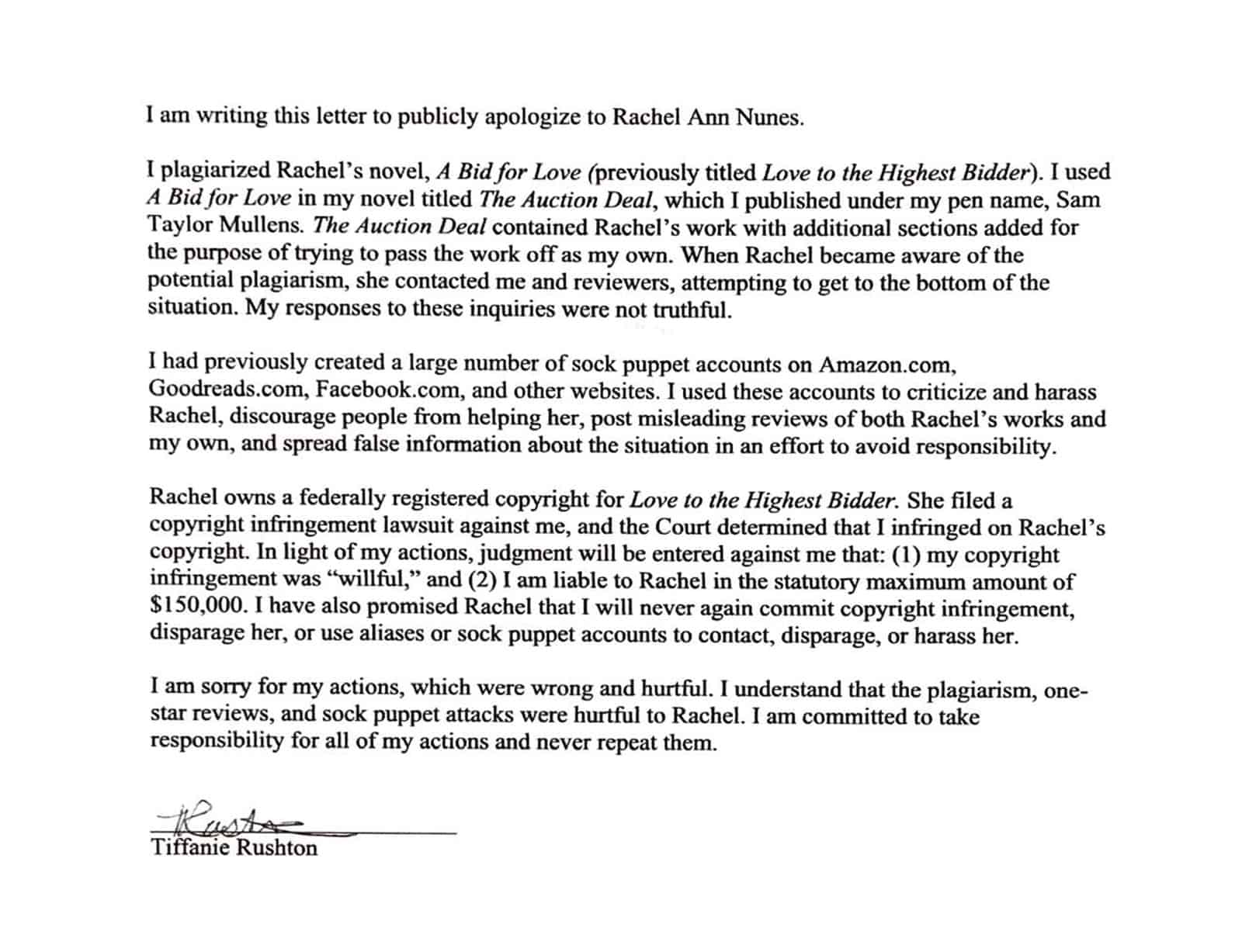 It is signed, for whatever that is worth. You decide.

Copyright 2018 Rachel Ann Nunes
Reuse notice: you are free to print for personal use or non-commercial use with friends, share this post link anywhere, quote a short excerpt with attribution and a link to this site, but you may not use this post in its entirety on your own page. Thank you for caring about copyright.