Friday the 13th is said to be unlucky, but today that's not the case.
My ebook A Glimpse of Eternity, regularly $6.99, will be on sale for $2.99 on the Kindle and Nook this Friday and Saturday (July 13th and 14th). So if you've never had a chance to read the story of Ari…ana's three daughters, now is your chance. It's a long book and two of the daughters begin as teens and end as young young wives with children. And the other . . . well, I'd better let you read about her for yourselves.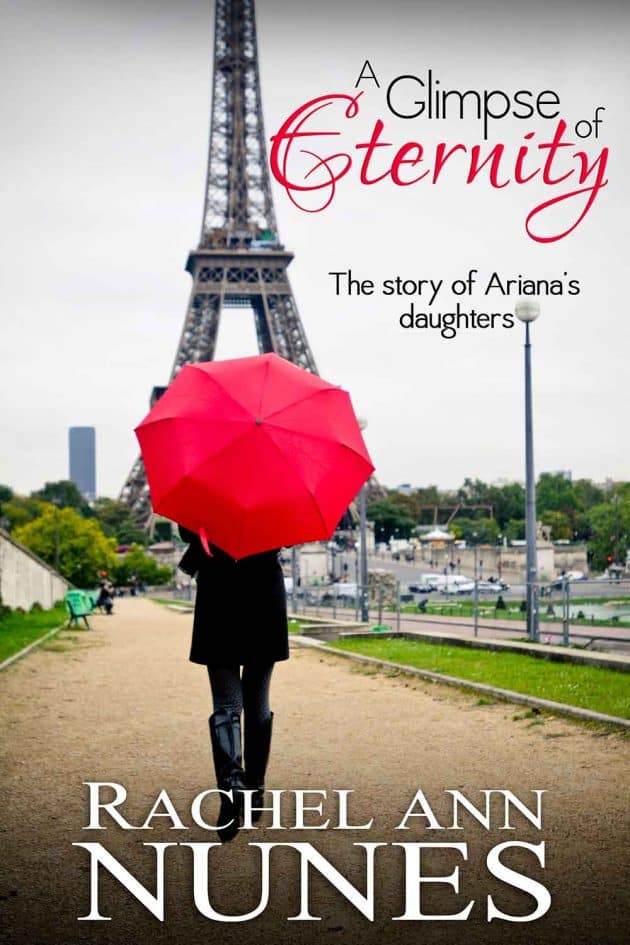 If you missed downloading my chapter book on the Kindle, The Problem With Spaceships: Zero G will be FREE this weekend beginning on Friday! It's a great book to read to the kidlets or to keep them busy while you're driving somewhere.

This Friday the 13th is also your lucky day because my friend BJ Rowley has begun writing again and his books are newly available on the Kindle. To celebrate, he's GIVING AWAY My Body Fell Off! the first in his Light Traveler series for young adults. These novels are updated for technology (cell phone, etc.), which makes them even more fun.
So download today on LUCKY Friday the 13th to download Zero G, A Glimpse of Eternity, and My Body Fell Off! Enjoy!