I am recommending a few of my classic novels to read for summer. If you've already read mine, scroll down for the great new books from other authors. I'm positive you'll find something to love. 🙂
Sale start and end dates: TUESDAY, May 12 through SATURDAY, May 16, 2015
The Making of a Queen


Author: Rachel Ann Nunes
Regular price: $3.99
Sale price: $0.99
Available from Kindle, iTunes, Nook, Kobo
On a rainy Parisian evening, memories plague Ariana de Cotte. Memories of her beloved twin brother, her estranged parents, and the loneliness and anger that consume her. She is nineteen, it's her wedding night, and her life seems beyond hope or repair.
Thus begins the story of an extraordinary young woman who, as her life spirals downward, struggles to find meaning and hope in the face of unimaginable suffering. Her bitter refusal to listen to the LDS missionaries only increases her pain, as does blaming God who has allowed her so much heartache. Until one dark night, when her life hits rock-bottom and the Spirit begins its whisperings to her heart.
As you come to know Ariana, you will weep for her tragedy, smile at her small triumphs, rejoice as she embraces a faith that will sustain her, and feel the love of a good man who helps her find the power to change her life forever. Rachel Ann Nunes has created a powerful and moving novel with characters so real that you will let them into your heart and find yourself re-living this exceptional story again and again.
To Love and to Promise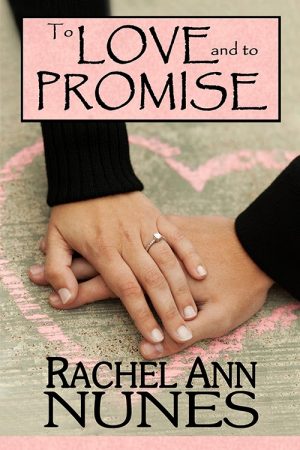 Author: Rachel Ann Nunes
Regular price: $3.99
Sale price: $0.99
Available from Kindle, iTunes, Nook, Kobo
When Brionney Fields marries handsome and charming Derek Roathe, she feels like her life is a fairy tale come true. And when baby Savannah comes along, she's sure of it. Then, with a horrifying discovery, the dream is shattered and her fairy tale begins to unravel. Trying to pick up the bits and pieces of her life, she wonders if she'll ever be able to take a chance at love again.
The answer finally comes, but is Brionney ready for it? Can she set aside a world of pain for the hope of true love? She's heard all the promises before, but they've been empty and tainted by lies. Why should she believe them now?
In this compelling and emotional story of love, betrayal, and soul-wrenching challenges, bestselling author Rachel Ann Nunes creates memorable characters and dramatic moments that will live in the reader's mind and heart long after the book is closed. Join Brionney as she learns that the road to true love and happiness is never easy . . . but in the end it's worth every prayer, every tear, and every leap of faith along the way.
This Time Forever


Author: Rachel Ann Nunes
Regular price: $6.99
Sale price: FREE
Available from Kindle, iTunes, Nook, Kobo
Tender story of heartbreak, healing, and faith (Mickelle Book 1, Rebekka Book 1)
Mickelle Hansen never realized marriage could be so challenging. Her husband's epilepsy has caused him to become cynical and verbally abusive, but with love in her heart and strength from her Heavenly Father, Mickelle is determined to make her marriage work. Then the worst happens. Can she ever pick up the shattered pieces of her life?
Meanwhile, Rebekka Massoni arrives in America to work for handsome widower Damon Wolfe, leaving all her hopes and dreams back in her beloved France. She has loved and idolized Marc Perrault since she was five years old, but he can offer only her friendship in return.
Can Rebekka forget Marc and learn to love another man? Both Damon and Samuel Bjornenburg, successful CEO of Corban International, hope to win a place in her heart, but Damon's daughter doesn't like Rebekka, and Samuel doesn't share her faith. To make matters worse, Rebekka's heart is still breaking over Marc. Suddenly she must make the most important decision of her entire life. Will it be the right one?
Join Mickelle and Rebekka as they search for love and self-discovery. This tender story of heartbreak, healing, and faith is one you will not soon forget.
And now some books from other authors! 🙂


Horstberg Saga Books 1-3


Author: Elizabeth D. Michaels (aka Anita Stansfield)
Regular price: $9.99
Sale price: $2.99
Available on Kindle 
Contains volumes 1, 2, and 3 of the Horstberg Saga – save $15 compared to price of single titles!
Behind the Mask (Volume 1 of the Horstberg Saga)
When You're Hiding For Your Life, What Do You Live For?
Abbi has the gift of dreams. But her uncanny ability to see glimpses of the future has no apparent purpose or meaning until a dream leads her to a man on the brink of despair and destruction.
Cameron is a man without a name and without a country, framed for a crime he didn't commit. Long ago forced into exile and believed dead, the passing of years have defaced him of all hope.
The country of Horstberg suffers beneath the weight of tyranny, and only Cameron holds the secret that could see her ruler undone and restore the people to peace and prosperity. While revolution brews and whispers of treason threaten all that is dear to Abbi, she remains unaware of her own ability to answer a nation's prayers.
Trusting only her heart and the power of her dreams, Abbi gives all that she has to lead Cameron back into a civilized world, where love is real and freedom comes only in facing what hides behind the mask.
PLEASE NOTE: Volumes Four and Five, The Tainted Crown and Through Castle Windows, are now available for purchase and conclude the Horstberg Saga.
Silent Cries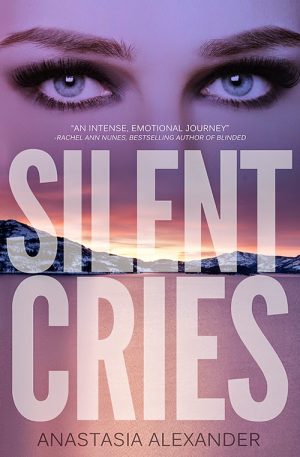 Author: Anastasia Alexander
Regular price: $3.99
Sale price: $0.99
Available from Kindle
Charlene believes she's an ordinary housewife and mother with ordinary challenges. Gradually, she comes to realize her marriage isn't healthy and that her husband's treatment isn't normal. Relying only on her own courage and the help of a few friends, she struggles to free herself and her children from a relationship that has turned their lives into a living nightmare.
Charlene soon discovers that altering her relationship is only half the battle and finding what she really needs takes just as much courage as recognizing the problem in the first place. Trusting again—and making love work—may be the biggest challenge of all.
Bezza's Book of Enchantments


Author: Andrea Pearson
Original price: $2.99
Sale price: $0.99
Available on: Kindle, iTunes, Smashwords
Carter's life changes when an old man entrusts him with a
book of magical spells. Ridge, his best friend, wants to try one of the spells—the
power to bring people back to life—but Carter isn't comfortable with the idea.
He finally consents when Ridge suggests they resurrect an obscure composer
they've been studying in school. But will the spell work, and if it does, will
the boys agree never to do it again?
The Key of Kilenya
An Amazon bestselling eBook for three years! First book in a completed six-book series. Note that the second book in the series is available free for a few days on Kindle.

Author: Andrea Pearson
Original price: $3.99
Sale price: FREE
Available on: Kindle, iTunes, Smashwords
We all have a choice—but we can't choose the consequences.
Jacob Clark is chased down a path that takes him to another world—a world where he is a wanted young man. The Lorkon want to control him and the special powers he possesses. The people of the new world want him to save them from the destruction of the Lorkon. All Jacob wants is to go home, but even that choice has consequences. If he waits too long to decide, the new world and the one he came from will be destroyed.
As Jacob looks for people he can trust, he finds himself in the center of a fight for freedom—both for himself and the people he's come to know. And when he meets a pretty girl named Aloren, everything he understands about his role on Eklaron is challenged.
Jacob has no idea where the path he chooses will take him, but once the choice has been made—bring on the consequences.
Samara, A Kilenya Romance

Author: Andrea Pearson
Original price: $1.99
Sale price: FREE!
Available on Kindle
When Samara Oldroyd takes a break from her somewhat insane family to browse a music store, she meets the funniest, most attractive and awesome guy ever. A phone call interrupts their conversation, and she has to leave before she can find out anything about him—what his name is, where he's from, and why his smile is so familiar.
Her wishes that they'll run into each other again come true, but not how she expects. When Samara's older sister finally lets the family meet her new boyfriend, Samara is shocked to see it's the guy from the music store!
Awkward and hilarious situations are plentiful as Samara tries—in vain—to undo the crush she's formed. Inspired by the film Dan in Real Life, this novella will tickle you pink.
Just My Luck


Author: Jaclyn Weist
Regular price: $0.99
Sale price: FREE
Available from Kindle
Adam Crenshaw is tired of living in his little sister's shadow. She wins everything, and he gets the leftovers. Big brothers are supposed to be the role models, right?
Then one day, all that changes. Louie is a leprechaun who offers him all the luck he could possibly want—for a price. The offer is tempting, but Adam refuses to work with him. To teach him a lesson, Louie steals all of
his luck, and Adam's life is turned upside down. He now has a choice between giving in to the leprechaun's demands, or losing everything that matters to him.
Stolen Luck


Author: Jaclyn Weist
Regular price: $3.99
Sale price: $0.99
Available from Kindle
Sixteen-year-old Megan Crenshaw has everything going for her, until a leprechaun shows up on her doorstep and steals all her luck. If that weren't enough, he follows her around, making sure nothing goes right.
What Louie didn't count on was Megan's friends standing by her. No matter what he throws at her, they're by her side to pick her back up again.
When Megan learns about Louie's ultimate plan for her family, it's a race against time to stop him before he takes away everything she cares about.
And that's all for this time! Enjoy! 🙂