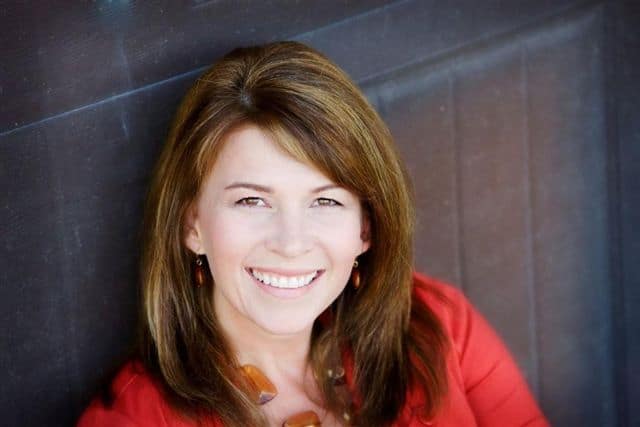 Today I'm talking with Connie Sokol, author of Create A Powerful Life Plan! 3 Simple Steps to Your Ideal Life. I first met Connie at a library function where we both signed copies of our books. We also both brought our seventh babies. My daughter was older, but her son about doubled her weight. It was a lot of fun!
Q: Where is your favorite spot to write?
A: I sit in my husband's massage chair (oh yeah) by the beautiful picture window (we live in the mountains) and prop my blue portable lap desk on my lap (with cell, water, pens, and sticky pads), and go to it with my Acer. My mental connection to that chair is "fun writing." It so works!
Q: Do your characters talk to you?
A: Oh, yes. And I can only admit that to fellow writers (they're the only ones that don't back up about ten paces and slowly walk away…) I felt strange about that at first, about these fictional people seeming so real to me and making me laugh or cry, until I read about Jane Austen experiencing a similar thing. She would sit and do needlepoint or some such menial thing with others in the room, all quietly about their business, and then suddenly burst out laughing and run to her writing table to write it down. LOVE her.
Q: How do you overcome writer's block?
A: I've never had it (knock on wood). With seven children, my problem is not what to write, but when can I write it. There's a huge backlog in my brain.
Q: Ha ha. That's what I always say. I simpy don't have time for writer's block. So how do you juggle writing and family life?
A: I use a Life Plan, a process I've done for over 10 years and it is magic! It's a brief blueprint of my ideal life and I refer to it with every new opportunity that comes. And, I pray. If it feels right, I do it, even if it doesn't make sense. If it doesn't feel right, I don't, even if it's a fabulous opportunity. A few years back I had the idea for the Faithful, Fit and Fabulous book, but hadn't even written it or had any initial interest in the concept from a publishing source. But in my soul, I felt it would be published. So, even with my many children and much choreography, I spent a week at my mom's beach cabin in Oregon and wrote the entire first draft. A year later-ish it was published. What's funny is at the time, there were lots of questioning eyebrows from others, but I knew it was the right thing to do. Later, when there was publishing interest, I only had three chapters fully finished, but a request to publish it within six months. So I used that first draft to create the final ms very quickly. That's pretty much how my writing and family life have gone :).
Q: Okay, time for a break. What's your favorite candy?
A: Ritter chocolate with hazelnuts (European choco in the big square—yummer).
Q: Ha. My husband likes that, too. But it reminds me of Nutella, and I'm not a fan. Give me Dove milk chocolate any day! So what is your favorite part of the writing/publishing process?
A: The self-development of the whole process is amazing. It always shocks me that such an idea, or characters, or plot lines came from my brain. When I later read them, sometimes I think, did I really write such a funny line (or, such horrible drivel??) But throughout the process I learn so much about myself, my life, and my core ideals or philosophies. Writing is part self-therapy.
Q: How long do you generally let a story idea 'marinate' in your brain before you start the book?
A: It generally starts with an idea of a plot line. Then it morphs into a mini synopsis. Then I begin getting scene glimpses and I hurry to type them as emails to myself or notes on my iPhone while I'm driving carpool or to the store. At some point, I gather all the data, make a beat sheet, flesh it out, and get going when I can spare 15 minutes to an hour.
Q: What is your favorite Quote?
A: "If not now, when?" (anonymous)
Q: What character from someone else's book is most like you?
A: Likely Anne of Green Gables. I'm usually doing something embarrassing, overzealous, and learning the hard way, though I'm just trying to do good.
Q: What book do you love that doesn't get a lot of hype?
A: Living, Loving, Learning by Leo Buscaglia. He's passed on but what a lovely legacy that man left.
Q: You have won one million dollars what is the first thing that you would buy?
A: I remember Oprah once saying that when she started making serious money, the first thing she bought was towels. I laughed. Now, I understand it. Our family and washer shreds them like fettucine. So maybe, okay, first helping the missionary program, and my women's program, and third world countries. But then, towels.
Q: If you were stranded on a desert island what 3 things would you want with you?
A: Family, friends, laptop with eternal recharger.
Q: Any other books in the works? Goals for future projects?
A: Oh, yes! In the works are two romance series, another nonfiction (humorous) for women, wives, and mothers, and a specialty nonfiction for Christmas.
Q: If you could choose only one time period and place to live, when and where would you live and why?
A: I know it's not like it seems, but I'd love the 1850s IF I were wealthy. More conveniences than typical of Austen times, and more acceptance of female authors. And, if you're wealthy, ALL DAY TO WRITE, (if you feign illness for all those annoying social calls). People waiting on you hand and foot, taking care of dinner while you be with your children or write? I'd give it a shot.
I hear you there. Sounds like a dream. Well, thanks for being on my blog. I wish you all kinds of success with all your projects.
You can find more about Connie's book here.